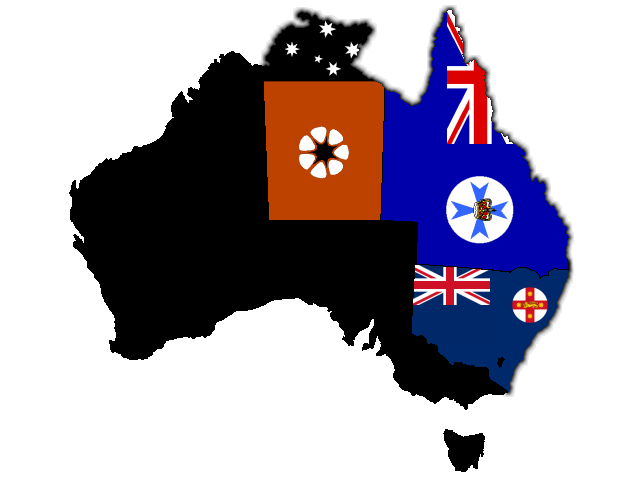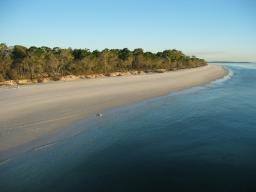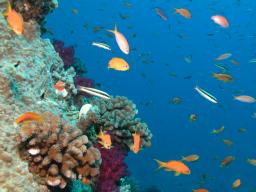 Between June 24 and July 26, 2004, I spent my time on holiday in Australia (along with my father). First we spent a week in Brisbane, where my father was a jury member at the International Young Physicists's Tournament (IYPT). I was even registered as a guest, and could therefore take part in most of the activities.
Then, our trip led us up the Queensland Coast towards the north: Passing Fraser Island (see top left), Rockhampton, the Whitsunday Islands and Townsville, we went up to Cairns. Excursions to the Great Barrier Reef (see top right) or into the Rainforest were (of course) part of our itinary.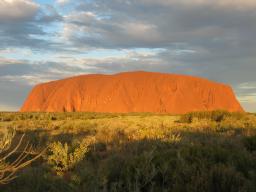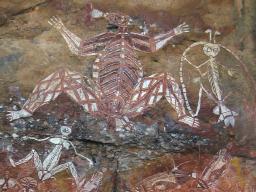 Afterwards, we flew into the Red Centre, right into the middle of the continent, where we visited Uluru (Ayers Rock, see bottom left), Kata Tjuta (The Olgas), Kings Canyon and the MacDonnell Ranges. Within just two days, we travelled with our rental car through half of the continent towards the so-called Top End, where the three national parks Nitmiluk (with Katherine Gorge), Kakadu (with the famous Aboriginal rock paintings, see bottom right) and Litchfield awaited us.
More details can be found in my Australia diary (in German); a lot of pictures may be found in my Australia photo album.
During my RTW trip, I finally visited Sydney in October 2008. More information can be found in my Blog.