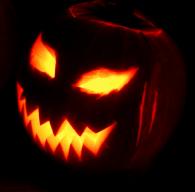 Actually, I am not a big fan of Halloween. Today, however, I will make an exception because my favourite web comic xkcd recently dealt with the traditional pumpkin carving in a very mathematical way.
Of course, I cannot keep this funny comic from my math-inclined readers:
So: Happy Halloween, everyone!